We manage relationships with over 1,000,000 Latinos daily.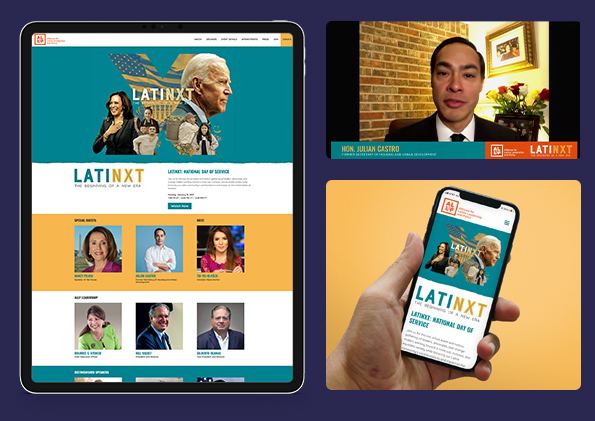 Case Studies
2021 LATINXT Presidential Inaugural Day of Service
Our country's brightest blazing Latino leaders gathered to honor the diverse accomplishments of the Biden-Harris administration at a virtual event, uniting political figures, civil rights icons, and entertainers — all in the pursuit of celebration and gratitude.
Latino Strategies designed all creative and marketing material for the 2021 LATINXT Latino Inaugural website, and produced the event, too. And what a special moment in history: a record number of Latinos and communities of color participated in the 2021 presidential election. We were proud to honor their pride in victory.
About Us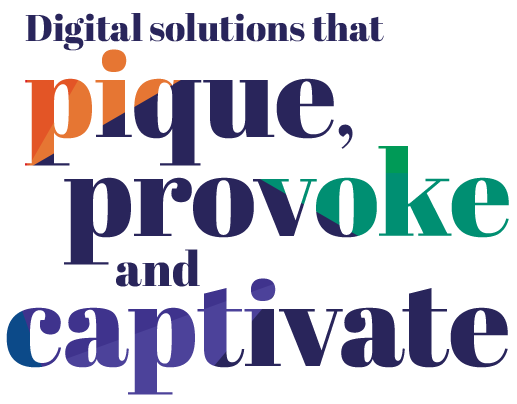 Latino Strategies is a full-service strategy, design, communications, and technology agency with a big beating heart. We bring an unrivaled passion and expertise to each project and we treat each client like they are our first.
We are unmatched specialists at championing Latino causes. We know how to craft relevant, propulsive messaging that speaks to both the American spirit and the Latino soul. We galvanize Latinos to act, inspire them to speak out, and motivate them to lead the conversation.
Latino Strategies is as an offshoot of Plus Three, a tech firm with a mission to use web-based technology to promote social change in America. Latino Strategies manages relationships with over 1,000,000 Latinos daily, compelling them to participate, to take action.
We led the technology and media efforts for the American Latino Museum, the Latino Inaugural Gala 2021: An American Tribute to Democracy, LULAC, the Adelante Movement, and hundreds of other campaigns focused on the Latino community.
We help the giants and the little guys. We do it all.
Testimonials
Latino Strategies was indispensable in helping the YWCA grow and communicate with its constituents. Their insider knowledge and easy-to-use technology proved to be invaluable.
LULAC relies on Latino Strategies' technology to reach the broadest possible audience online — and to engage our 130,000 members directly. Their experience working with non-profit organizations has been a key driver in LULAC's successful online strategy.
Latino Strategies helped me strategize. They gave me the backend tools and technology to help the Adelante Movement grow and scale to reach 150,000 members. They understand the Latino market.